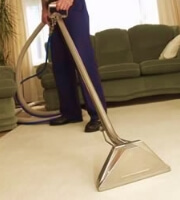 Be sure that you will not make a mistake if you choose to leave the carpet cleaning in our hands!
Our company has the most qualified cleaners within the bounds of Streatham and this is the reason why we guarantee that you will not be disappointed from us.
It will be pleasure for us to help you with the cleaning and to solve the problem that you have – in only a couple of hours your carpets will look like new and will be more clean, fresh and soft than ever!

Carpet Cleaning in Streatham
Prices
Hallway carpet

from £

4

Bedroom carpet

from £

23

Living room carpet

from £

25
Minimum call out charge £48.
Every stain, no matter stubborn or not, will go away!
There will be not a clue of dirt on your carpets after our cleaning services, due to the fact that there is nothing impossible for our employees and they will give you both fast and efficient results in the same time.
There is one more thing that we shouldn't forget – the fact that we cooperate with the leading manufacturers in the cleaning sphere and they have the most reliable equipment possible. There is no doubt that with the help of their machines and products, our specialists will manage to give you more than perfect results and to surpass your expectations.
Carpets add a lot of aesthetic value to your house and sometimes they are a big investment. Since they collect all the dust and dirt that would otherwise go on the floor, they need cleaning on a regular basis. Our professional cleaning company in Streatham, London can offer you top quality carpet cleaning solution for your home and office.
Generally, carpets that are placed in high traffic areas require frequent cleaning after every 6 months. For carpets and rugs that are situated in in less busy areas, a professional steam cleaning on every 18 months is enough. Various factors determine the frequency at which carpets should be cleaned. These factors include: where they are fitted, most common dirt elements in that location, weather conditions and other factors that can predispose the carpet to dirt.
We believe that you will be fully satisfied with the results that you will get from us if you make us your cleaning service provider. We will do our best to give you impeccable results and to make your carpets look like new.
We are based in Streatham and it will not be a problem for us to assist you with the carpet cleaning anytime. We have a flexible schedule and we will fit you in it according to your preferences for date and time.
Our company is the right choice for you!
Don't hesitate to use our services, because you will get optimal results at very economical and fair prices if you trust us. Due to the fact that we don't work for our customers' money, but for their satisfaction, we have the lowest prices possible withing the bounds of Streatham.
We will take care of your carpets' cleanliness with the help of the most innovative and reliable cleaning equipment and we guarantee that your health will not be affected in any way, because every of the products we use is 100% eco-friendly and non-toxic.
We advise you not to waste more time and to call us if you find our services helpful!
We offer services that are geared towards ensuring your carpet is clean and well maintained. For example, we use a method known as Hot water extraction. This is a procedure for cleaning carpets that is very powerful and eco-friendly in the same time, since it does not make use of chemicals that pollute the environment. Instead, the method makes use of steam to get rid of any dirt from the carpet. In addition to dirt, steam cleaning also expels dangerous microorganisms like bacteria from the carpet.
There are households and companies who own small steam cleaning machines. However, there is no way these machines can match the efficiency that is offered by our highly specialized equipment. We would recommend you use these machines for daily cleaning, but after a certain period of time your carpet will still require thorough cleaning.
How The Steaming Process Works
First we clean the carpet with a vacuum cleaner
Any dirt spots are eliminated using specialized cleaning agents
If dirt still remains, a shampoo is applied
The carpet is washed to remove this dirt and then rinsed with steaming hot water
Drying is done to get rid of moisture
Odors are eliminated by a deodorizing agent
This process is destined to achieve excellent results in an environmental friendly manner. Moreover, we take a very short period of time to clean and dry your carpet.